BDC Communication Owners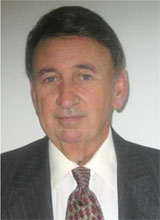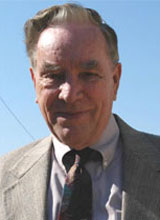 Tedd Dumas Ed Baldridge
Baldridge-Dumas Communications started operation in 1963. E.T. Baldridge founded the company with a small cable television system in Louisiana. Since that date, Baldridge and Tedd W. Dumas, have owned and operated Western Louisiana Video, providing cable service to Louisiana and Texas, Tex-La Cable Television providing cable service to Fort Polk, Illini Cablevision providing service to central Illinois, Horizon Cablevision providing service to eastern Mississippi, WLV-TV providing service to the western slope of Colorado, and DHL Cablevision providing service to Oklahoma.
Baldridge-Dumas also owned and operated Hawk SMATV, providing cable service to 5,000 luxury apartments in Atlanta, Georgia, and Antenna and Satellite Technology serving 10,000 luxury apartments in Dallas, Texas. BDC operated Southstar Communications serving apartments in Little Rock, Baton Rouge and Georgia.
Baldridge-Dumas also owned and operated radio stations in Marshall and Tuscola, Illinois. The company presently is affiliated with its own advertising agency and sign company, in addition to 8 radio stations.
______________________________________________________________________
KZBL-KDBH Staff

Rhonda Benson-Leach
Rhonda Benson Leach is the Vice President and General Manager of Baldridge-Dumas Communications and the National and Regional Sales Manager. Rhonda oversees the operation of each of the 8 BDC radio stations. Rhonda has been with BDC since 1982. Rhonda may be reached at rhonda@bdcradio.com .
Gwendolyn Paige
Gwen has been working in the radio industry for about 12 years, and has been with Baldridge-Dumas Communicaions since March 2007. Gwen is the Traffic, Office, and Operations Manager, as well as assistant to the GM. Since joining BDC, Gwen has traveled to and worked at six locations owned by the company. Gwen loves her office location in historic downtown Natchitoches, and looks forward to working many years with BDC.
Christian Beyer
Christian is a Sales Executive for all BDC Radio Stations and The Demon Sports Network. He is also fills in on the air as needed for KBDH and KZBL. Christian may be reached at christian@bdcradio.com.

Sandy Dunn
Sandy really enjoys her job as a sales executive for Baldridge-Dumas Communications. Sandy has been with the company since 2006. She is the sales manager for KBDV 92.7 The Eagle. Sandy spends her spare time with family, friends, and she loves to shop. She is married and is blessed with three children, four grandchildren, and three dogs. You can contact her at sandy@bdcradio.com.
Caroline Graves

Caroline is the newest member of the Natchitoches sales team. Caroline is originally from Baltimore, MD, but moved to Natchitoches to attend Northwestern State University in 1980. She has previosly worked at KZBL in 1990 under the ownership of Hal Bundrick, but is now back to continue her radio ventures. She is the proud mother to three stepchildren, one grandchild, four dogs, and eight cats. You can contact Caroline at Caroline@bdcradio.com

.
Rodney Harrington
Rodney is the host of the 'Jammin with Johnny Show,' which airs every Wednesday and Friday on KZBL. Rodney is also a local Attorney in Natchitoches, Louisiana.
Micah "Big Mike" Pickering
Micah is the morning show host on KDBH, 97.5. Micah is currently a student at Northwestern State University studying Mass Communications and works at the campus radio station, KNWD.
Apryl Jenkins
Apryl does production at KZBL and KDBH. Apryl is currently a student at Northwestern State University studying Mass Communications and works at the campus radio station, KNWD. Apryl can be reached at production@bdcradio.com